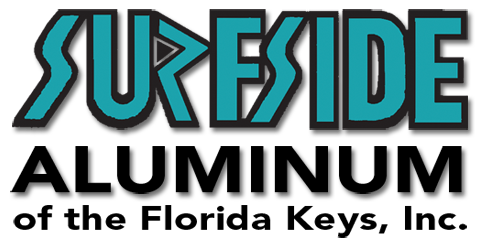 305-745-9163

ABOUT US
Erik Verleyen Bio
Erik Verleyen has been learning his trade since he could support a toolbelt. He spent his youth in New Jersey as the only child of immigrant parents. His father was a construction tradesman from Belgium and taught Erik everything he knew. The family relocated to Sugarloaf Key in 1983 and Erik built the family's dream home while earning an advertising and marketing degree at University of Miami. He has since built his own dream home near Surfside Aluminum's headquarters in Cudjoe Key.

Surfside's success can be attributed to Erik's twenty years of experience and incredible work ethic. He has a pretty basic philosophy; "Quote what the customer wants, show up on time, complete the work as if it's your own home." You can barely drive down a road in th lower keys without passing a home he's installed a gutter, shutter, screen room or something else on. A fair price for superior work; that says it all.
Surfside Aluminum Testimonials
"I have employed Surfside Aluminum for over fifteen years for various projects to upgrade and protect my home. From installing rain gutters to hurricane shutters, his work is exemplary. Erik always arrives on time and competently completes the work within the proposed time period and budget. His comprehensive approach to any project from the bid to the actual work, to the complete cleanup, leaves me very satisfied.

I highly recommend Surfside Aluminum for all your aluminum needs."
-Tom, Cudjoe Key, FL
"I hired Erik during renovation of my home. He was always on time and professional. I ended up using Surfside Aluminum for new siding, accordion hurricane shutters and two new screen rooms. His second generation craftsmanship and work ethic is obvious to me. I have recommended him to neighbors numerous times."
-John, Sugarloaf Key, FL
"Erik Verleyen, the owner of Surfside Aluminum, is professional from beginning to end. In addition, he is a perfectionist and that is manifested in all of his work. I have found that dealing with Surfside insures high quality work, exceptional service, and very competitive pricing.

I will definitely seek and recommend the services of Surfside Aluminum in the future."
-Rochelle, Cudjoe Key, FL